Join us for our rescheduled chat.
Come here for the chat a 6-8 EST where we talk soundtrack, promos,CHLAVIS!, etc.
www.meebo.com/room/theamongusonionchat/
YES, it's called the onion chat, okay? :p
Then writers, we can talk plot. XD
Date has been reset, Sunday October 4, 6-8 pm.
Episode one/Trace
is up!
Episode Two is getting off the ground so...meeting!
This time our main writing is done by
silvervintage82
and
vintageamber
.
This time, everyone come, not just writers if you can.
Input on CHLAVIS, Dr. H, Andrea , the direction of the show, a soundtrack and more. XD
Our meeting will take place at 6-8 pm EST. I will post the link to the chatroom up here so watch for it.
the Official Among Us Comm

.
Teasing you...

Feel free to check out the intro and banners link to the official page and drop ideas to make it better.
Watch this space for promos of our upcoming season, trailers, director's cuts, live episode discussions, and episode downloads. Should Sammy the Mink and
chlarkookie
lend their lovely help we will have our own Ausiello too. ;)
Introducing


Needed. One manipper for a few epsiode 1 screencaps. You may get spoiled. A little. None of the real good stuff I promise.

Volunteers?


Now that we are rolling...
The first of two updates.
One, these are two amazing promo posters made by
chlarkookie
. With of course, the famous inkblot.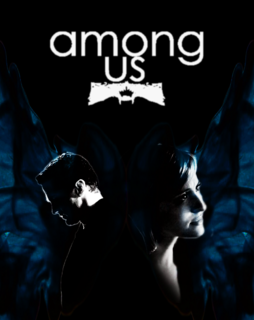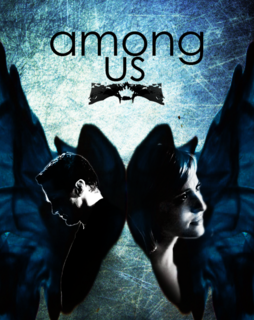 Two other posters made by moi. yeah so I went overboard. Okay. ;)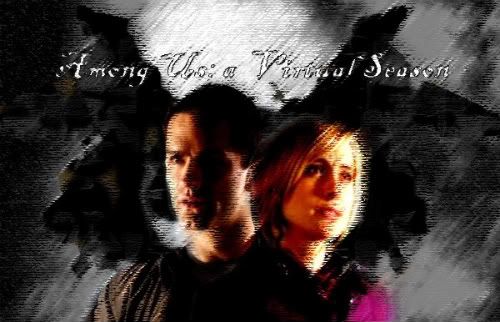 beware storyline spoilers!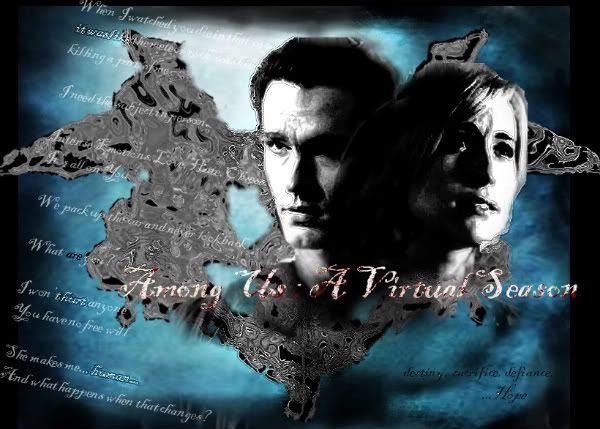 and SPOILERS for episode one.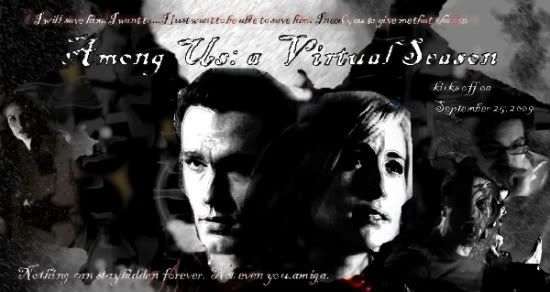 So, sound off.
What do
you
think?
Current Mood:

giddy
Rather on the VS.
Dropping a link to a chatroom for all of us (not just the writers) so it's none spoilery. A bigger one so we can all fit.
The Among Us (Onion) Chat
Bookmark this page for the official chat (which will be announced here and on ksite), so you can chime in on chlavis, and what you'd like to see so we can all get on the same page. AND FANGIRL!
We'd love to have you!
....Not on Smallville Fail. We're so over that. ;)
And we have a probable title for our VS.
Our first awesome promo made by
chlarkookie
. Give her a round of applause.
it ties into an important scene and you will see further details on its relevance soon.
Just testing the waters...
Among Us:
Do you think this is our title? Sound off!
It will be subtitle the Chloe and Davis virtual season or something to that effect.
Also, any graphic artists who want to give promoting a shot, you don't need the go ahead. just go for it. ;)
We will have more details for you before the first episode airs. so far, textless is great.
Those of you who want to hop into the writing room, there is much to discuss. Not all spoilery. Promotion via twitter as one of our characters, or just as our comm? More promotion, MUSIC!, and the actual work.
So it might seem quiet as a peep in here with all the fail around us. Minds are still buzzing and keys are clicking. Production of episode one is underway. (A synopsis and a few spoilers may be released soon, just like the show before it went to the... let's not go there.)
Current Mood:

chipper
Meet Us Here (Writers only) : www.meebo.com/room/vdf46eb4aed0e5be/

Writers Agenda: July 21, 2009

I. Discuss Purpose/Premise: We discuss more of the premise of the show; what is the Underground? What is their purpose? How do the Human Supremacy Group and Cadmus fit in? And how will Chloe and Davis find a cure?

II. Character Development: We come even closer to a general consensus on what our characters will be going through this Season to help them grow.

III. Discuss the first episode; come to an agreement on what we want to see happen; discuss the ABC plots and how it will connect to a larger season mystery. Think Veronica Mars.

IV. Introduce Characters (possibly some new ones as well!)
1) Regular characters: Chloe Sullivan, Davis Bloome, Dr. Emil Hamilton
2) Recurring characters: Oliver Queen, Zod, Clone Chloe
3) Guest appearances (1 episode or so): Clark Kent, Tess Mercer, Andrea Rojas (pilot), Lex?
4) Possible NEW Characters (undecided on status level within cast):
a) Jack (can be renamed): A Superhacker who works for the underground group. He makes Chloe feel "dumb" in comparison. He's a super hot geek who loves to play video games in his spare time (with his abilities where he would not need controllers). Guys go to him for advice about girls. He's funny and laid back.
b) Leader of the Underground Movement (needs a name; though perhaps in the future the Legion has nicknamed him the "Father of the Legion"). He's wise, has an ageless quality about him, and super rich. He's the one who supplies all the resources the underground group needs. He's an alien (we need to decide where he comes from) who was exiled from his planet because of his close relationships with humans. He has a mission: to bring people together (he has pre-cursor Legion beliefs) from all over.
c) Female character who is weary of Davis Bloome: (Think Rosalie in Twilight; she doesn't want Chloe and Davis there; she fears he will turn into a monster); we need to come up with her character more.
d) Second in command to the Leader?
e) Cadmus Underworlders: Experiments gone wrong who want to have the right to live


V. Choose/Re-brainstorm a Title: It seems we're all still stuck on this one; think more about the premise

VI. Discuss Storylines/Scenes briefly for the rest of the season